It all starts with a domain name
POWERFUL HOSTING SERVICES
We are your web hosting solution when it comes to providing comprehensive tools, empowering people to fully harness the web. However, our vast team is dedicated to helping the customers around the clock.
WHY GO WITH HostIn.pk
When looking for a web hosting provider going with the cheapest provider isn't always better. You want to make sure the hosting provider is cost-effective before signing up with one. Hostin.pk is cost effective and come with excellent packages.
Our hostin.pk's in house experts provide you with the support you need 24/7. Our services are backed by an unconditional guarantee thus, our award winning support is one of the many reasons why you should choose us.
Be delivering great value against consumers money, hostin.pk is working to emerge as a renown brand in the web hosting industry. Our mission is to provide fastest web hosting by employing appropriate hardware and software solutions to our clients at very affordable rates.
We help our clients setting up their web sites beyond our hosting scope all in one place. We offer cost effective packages with great performance and services throughout, all under one roof. Launch, manage and grow your online presence – from your .com to your SSL – from one single, convenient place.
DATA CENTER LOCATIONS

HOSTING FOR EVERYBODY AND EVERY BUDGET
Hostin.pk'a hosting and domain solutions are built for speed, reliability and security. From basic web hosting to blazing fast dedicated servers, you'll find it all, right here.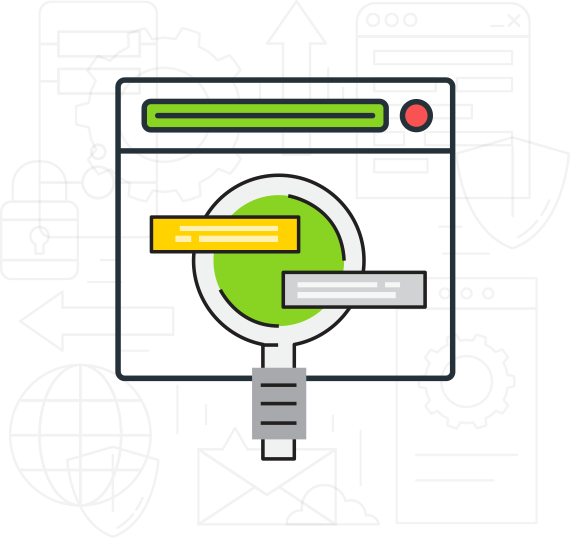 IT ALL STARTS WITH A DOMAIN NAME
Find a great domain
We are Pushing the hosting industry status quo for reliability with 100% uptime rate guarantees. Here to serve you with best of best!
WHAT OUR CLIENTS SAY ABOUT US
Finding how our clients review us, helps us in improving our services.
What is the domain name system?
The Domain Name System (DNS) is a hierarchical distributed naming system for computers, services, or any resource connected to the Internet or a private network. It associates various information with domain names assigned to each of the participating entities.
What happens if I don't renew my domains?
Your domain name expires along with your email service and after a period of time based on your TLD, your domain name is available to others for registration.
What is a ccTLD?
A country code top-level domain (ccTLD) is an Internet top-level domain generally used or reserved for a country, a sovereign state, or a dependent territory. All ASCII ccTLD identifiers are two letters long, and all two-letter top-level domains are ccTLDs.
My registrar is refusing to transfer my name. What do I do?
According to ICANN, "The Inter-Registrar Transfer Policy, applicable to all ICANN-accredited registrars, provides that registered name holders must be able to transfer their domain name registrations between registrars. You must wait 60 days after the initial registration or any previous transfers to initiate a transfer". If your registrar is refusing to transfer your domain, contact us for the required steps to initiate the transfer.
Find Your Domain
What is web hosting?
The activity or business of providing storage space and access for websites.
What is a cPanel?
cPanel is a Linux based web hosting control panel that provides a graphical interface and automation tools designed to simplify the process of hosting a web site.
How do I find the most suitable hosting plan?
Before you begin your comparison journey, you have to decide what type of web hosting will fit your needs as a webmaster. Your basic choices are shared, reseller, VPS, and dedicated hosting. If you are just starting out online and you don't have a lot of websites, then you may want to begin comparing cheap shared hosting plans. If you want more freedom over your hosting account, then you may want to choose a more powerful VPS hosting plan instead. Finally, if you're extremely serious about being successful online and you want the best of the best, then you should being comparing dedicated hosting plans.
Why are web servers important?
Web servers are critical elements of the internet, as every web site needs one in order to function. Essentially, web servers are computers that are responsible for transmitting data from a web site to the site visitor's computer. Without a web server your web site could not exist, because there would not be anywhere to store the data and send it to a visitors computer.
There is a variety of web servers available on the market, with each one designed to accommodate a different range of client needs. If you want your site to perform optimally, then you will need a capable web server. Make sure you become familiar with web servers and their uses before you proceed with your online endeavors.
BEST HOSTING
Complete Hosting Solutions Only
Rs2,000/month

*