FIND A GREAT DOMAIN
A domain name is an identification string that defines a realm of administrative autonomy, authority or control within the Internet.
3 TIPS TO FIND THE IDEAL DOMAIN NAME
Choosing the right name for the domain might be crucial but going for the wrong will definitely cause trouble. That's why, it's very vital for you to choose the best domain name right from the start. It might be hard to come up with a catchy and unique name but these tips will definitely help you out.
1
Keep your domain name short. Don't go overboard with length because the longer ones are hard to remember.
2
Keep it Unique and Brand-able. Go for out of the box names so that you stand out in reader's mind.
3
Avoid Hyphens in Domain Name. Hyphens can be a sign of spam domains which you do not want to be associated with.
THE CHEAPEST DOMAIN PRICING
Our powerful, reliable, low priced wide range just serves you right. Save money with hostin.pk because we provide quality above everything else.
REGISTER A DOMAIN FOR YOUR DREAM SITE
Find and purchase your next website domain name and hosting without breaking the bank.
Popular Domain Zones:
DOMAIN TRANSFERS MADE EASY
To perform a new domain registration or initiate a transfer, first an order must be placed for it.
TRANSFER YOUR DOMAIN RIGHT NOW!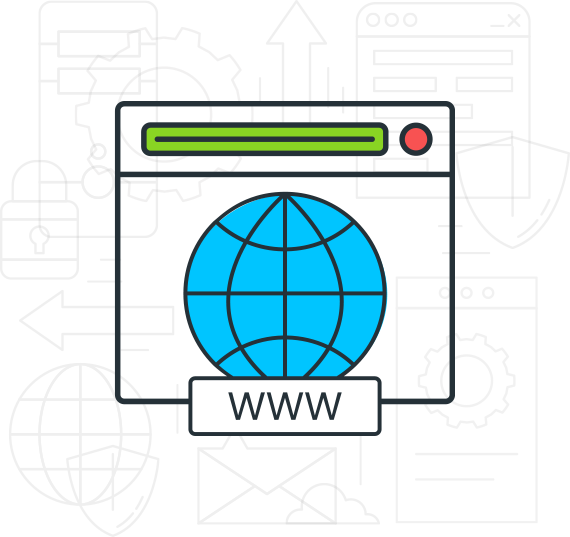 WHY REGISTER A DOMAIN WITH HostIn.pk

Domain Renewal
Protect your domain from expiring and accidentally being lost by enabling auto-renewal. Switch back to manual renewal at anytime. Using this service ensures that your website domain names are always protected.

Domain Locking
Once you find your perfect domain, lock it down to prevent unauthorized transfers. Unlock it for transfers at anytime. Our domain name service will save your preferred name and keep it secure for when you are ready.
FREQUENTLY ASKED QUESTIONS
What is a domain name?
Domain names are just like a contact in your phone. Rather than typing a complicated set of numbers (the IP address) into your browser, you type in a domain name. That domain name is human-friendly and much easier to remember than an IP address. All domain names are connected to a unique IP address.
How do domain names work?
When you go to your browser and type in a domain name, it will connect with the DNS. The DNS searches through all of the registered IP addresses and connects that domain name with the IP address.
Why do you need a domain name?
Your domain name is how visitors easily find you online. It is often the first step in getting your website started because it is like establishing your website's street address on the internet. If you did not have a domain name, you would have to give out your IP address to everyone who wanted to visit your website, which would get confusing and be easily forgotten.
Domain Privacy Protection
We take pirvacy very seriously. If you find a domain which is not authorized, please report it to us so we can take action.
Thank you, The HOSTIN Team